Although not mandated by federal or state law, certification, in today's job market, is a basic necessity. Certification gives your potential employers and patients, the assurance that you have successfully proven your knowledge and skills through rigorous examination and evaluation.
We believe that education is the foundation for a solid knowledge-base and skill set. Our goal is, through written examination and clinical evaluation, to determine competency, which should be forged at the academic level and developed through clinical experience and actual knowledge application.
In order to create the written exam, NCMA followed the psychometric development principles.  The purpose of any examination is to test specific knowledge within the discipline.  Each certification exam created by the National Certification Medical Association, has been developed through the collaboration of "Subject Matter Experts" or SME's utilizing an "Outcome Based" curriculum. Each certification exam offered by our agency has an independent advisory board which includes subject matter experts from that particular field.
In order to determine what the structure and content of the exam should be, the National Certification Medical Association refers to a job-task analysis.  This is the foundation upon which the content validity of any professional certification process begins.  The study identifies the core knowledge areas and critical work functions that are common across all professionals. Basing the examination specifications on the aforementioned results ensures the assessment procedures will be a practical and realistic reflection of the skills, knowledge and abilities required for competence in this profession.
Clinical Science Written Exam
This part of the examination assesses whether you understand and can fundamentally apply important concepts of basic science as a clinical medical assistant, with special emphasis on phlebotomy, electrocardiography and emergency medical procedures.
Clinical Skills Practical Exam
This part of the examination assesses your application of medical knowledge, evaluate yours clinical skills, and your understanding of clinical science which is essential for the provision of patient care as a clinical medical assistant and includes emphasis on phlebotomy and electrocardiography.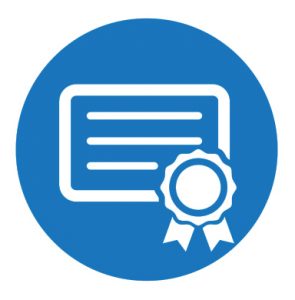 Frequenly Asked Questions